With my motor still in pieces, I decided to run the team principle's kart and see how a new chassis performs compared to my 2005 model. Rocky Mountain Kartworks owner, AJ Noud, suggested we give this a go and I'm glad he did.
This month's race weekend was held in Dacono, CO at the IMI motorsports complex. A fast, sweepy, Spa-esque track. Definitely my style. Long gearing and brave apex speeds.
Friday practice went pretty well going both clockwise and counter clockwise. Well ahead of most of our competitors. AJ's ultra loose setup needed to be tamed a bit for me to become comfortable and dance on the limit around this 0.9 miles of asphalt. A few fit adjustments and I was at home. The newest chassis in the fleet was pretty strong. The huge front end components looked like they meant serious business.
Saturday was the counter clockwise race. I was well clear with the top time on old tires in practice that morning. We bolted on new rubber for qualifying, but I failed to get a good hot lap in. My second heater was best but was foiled by traffic in the 2nd to last corner. Oh well, we are starting 5th and there is plenty of time to make up positions. In the heat race, the setup was just too tight and had to settle in 4th. The top 3 guys pulled out a big gap and I was under fire from Jack Bradley for 4th. We had a clean fight with him pulling along side at least 3 times but I think I fairly held the position and cleaned up my problem corners to maintain 4th. We made a little gearing and chassis tweak for the Main. I launched to 3rd as the pole sitter, Jake Snider, bogged the start. In the first major braking zone, it was obvious I had a braking problem. The rears locked and I spun off, narrowly missing Jeff Welch in P2. I rejoined and lost it under braking a few more times. Upon returning to the scales on the meat wagon, we found the brake bias adjuster mysteriously at maximum rear bias. That'll do it. Saturday was a failure. I think we ended up P6 in the light class after a retirement or two from others.
Sunday, we switched to my more familiar clockwise direction. We were up in morning practice by 7 tenths. I think we did a couple 51.7's. In qualifying I laid down a heater. 50.96 seconds. That is the fastest I'd ever gone in this direction. Stoked, till I learned we missed pole by 0.02 sec. Daaaaammn. Oh well. The heat race started pretty dicey with some fighting for 2nd 3rd and 4th spots. I had the camera facing the rear and got a few minutes of action before the bolt holding the camera head backed out. On lap 5 of 10 I dropped a few wheels and lost the kart. It just looped as I had 2 in the dirt. I was scared for the 1st time in a kart spinning near 60 mph towards the new fence on the bordering property. I braced for impact. Hands in, head down and mouth closed, but ended up barely glancing it. I was pretty upset with the mistake, making a ton of work for myself in the main. I wanted to prove to myself that I could podium with some of these talented and experienced fellas. I knew I had the pace to make it to 4th by the end of the main (from 13th or 14th). Maybe a lucky podium with some breaks. Well, it went pretty well. The drive of my 11 month long racing career. I turned it to 11 and sliced through the field with some lucky breaks in 19 of 20 laps. I only lead the most important lap. The final tour.
Results
Saturday
Sunday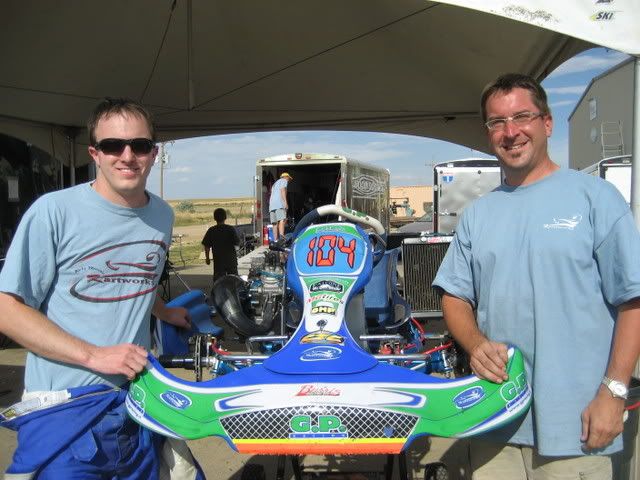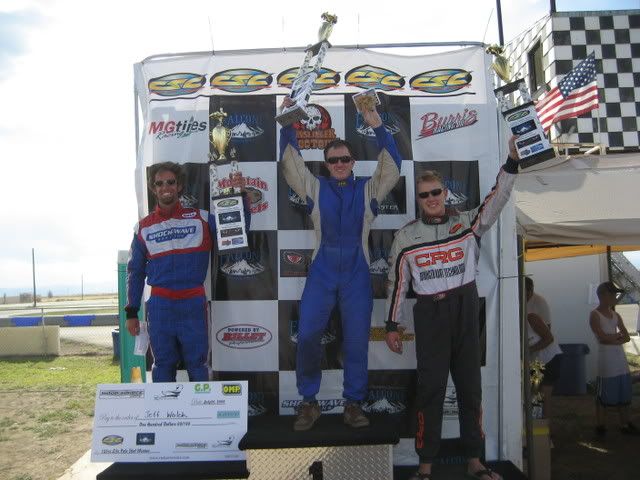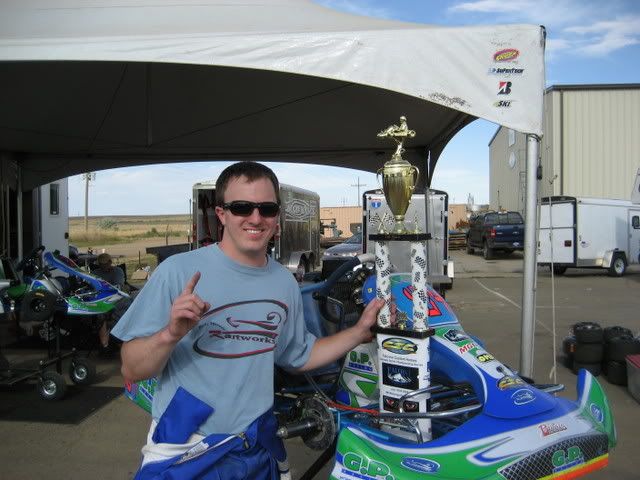 CSC Races #3 & #4 Spec Moto Video Clips
from
Jeff Field
on
Vimeo
.
CSC Race #4 Spec Moto Main Event
from
Jeff Field
on
Vimeo
.