Welcome back! I shouldn't have let this blog sit so long. I hope to keep it up a bit this year. More videos, more pictures, maybe more words.
After some debating on what I can afford to do for kart racing in 2009, I've got myself a newer used GP rolling chassis. It's the same one I "rented" and won a couple CSC races in 08. My friend Kirk (crew chief), and I put my spec moto engine on the kart this weekend and tied up all the loose ends.
This year, we've gone from having 1 regional series to 2. The Colorado Sprint Championship (CSC) remains with a 4 race schedule. The new series, Race the Rockies (RtR) is also 4 races. I plan to focus on RtR.
RtR series
The 1st round is May 17. I'm pumped. Grand Junction Motor Speedway is on the west side of the state, about 4 hours from Denver. They have a fantastic track that is really fun in both directions.
Here is a shot of the recently assembled machine. I still need numbers and some seat time to get dialed in.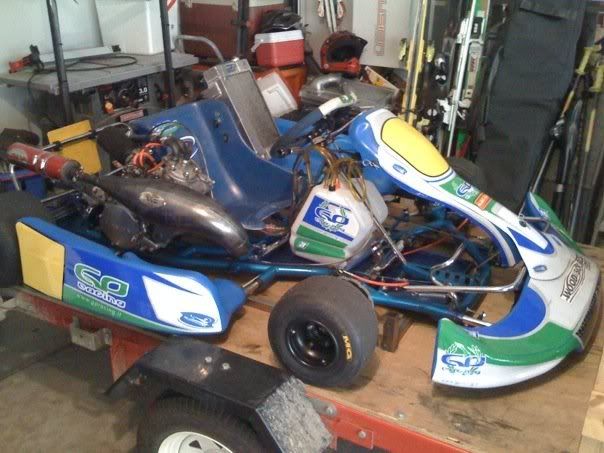 We plan to test on the 1st, then do some club races on the 3rd and 10th. I hope everything goes well!